Govt plans 1cr fine for cruelty to animals
New Delhi: Be cruel to your pet or any other animal at your own peril. For, an offender could end up paying up to Rs 1 crore as fine or be jailed for up to five years.

The environment and forests ministry has proposed this hefty fine in its Animal Welfare Bill, 2011. For institutions or companies that show cruelty towards animals, the penalty would be Rs 25 crore.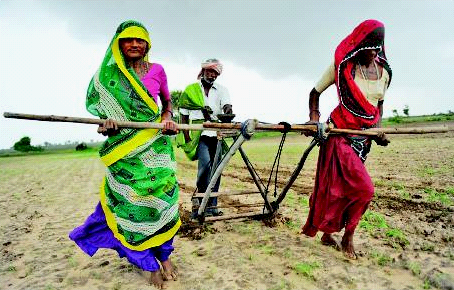 2-7-2012

14,000 farmers ended life in 2011
4-10-2012

SC gives 6 mths to govt for toilets, water in schools.

In its April judgment, the apex court had quoted 2007-08 statistics to note that of the 12,50,755 schools imparting elementary education in India, 80.2% were government run, 5.8% private aided and 13.1% were private unaided. Of these, 87.2% of schools were located in rural areas.
30-9-2012

Just 3.5% of global research output from India
21-9-2012

India ranks with Africa on nutrition
18-8-2012

SC: Our legal system makes life easy for criminals

New Delhi: Our legal system has made life too easy for criminals and too difficult for the law abiding citizens, the Supreme Court said on Friday, referring to the "dilatory tactics" of the L N Mishra murder case accused in dragging its trial for the last 37 years.
18-8-2012

211 died in 6 months during clinical trials
17-8-2012

Missing kids: SC notice to Centre, states

New Delhi: The Supreme Court on Thursday sought answers from the Centre and state governments on a PIL which sought urgent action to trace 55,000 missing children fearing that they might have been forced into prostitution, begging, bonded labour or used as guinea pigs by the organ transplant mafia.
1-8-2012

30% power lost to theft, politics

New Delhi: More than 30% of the power produced in the country is lost to theft and inefficiencies in the state distribution networks as politics prevents speedy implementation of steps needed to stop the slippage.
2-7-2012

Five die every day due to fall in pits, manholes
11-02-2012

More MCD dirt: 105 ghost workers found
15-01-2012
Superpower? 230m Indians go hungry daily
1-9-2011

Only 2.77% Indians pay income tax
12-5-2011

Victims give grim reminder of unsafe roads
UN Road Safety Decade Launched With Families Narrating Their Trauma And Struggle.
"It's been 10 years since I met with an accident while driving on a friend's bike to college. I suffered spinal injury and my body was paralyzed from the shoulders to the feet and I continue to suffer from it even today. All my dreams and ambition have been crushed and even my family continues to suffer," said Sharad. The 29-year-old accident victim had completed schooling from Air Force Golden Jubilee Institute in the capital and was studying at Delhi University when he met with the accident.
Road accidents cost India $20 bn every year.
One in every 10 road deaths across the globe is reported from India and every sixth road crash in the world happens here. This is in sharp contrast to India having only 1% of the global vehicle population.
27-10-2012
On Saturday, a constable was attacked in west Delhi when he was heading home after work. Constable Samandar Singh, posted at Ranhola police station, claimed that he spotted a WagonR going straight at high speed with its right indicator on. He drove towards the car, occupied by three men, and signaled them to turn off the indicator. This angered the car occupants, who cornered his Swift and forced him to step out. They then attacked him with hockey sticks and rods, the cop added.

So, when you are on the Indian roads, do not trust these traffic lights and the vehicle indicators. A traffic green light for you is meaningless if some one on the other side is violating the other red light. You need to be more careful during the early morning hours when there are fever vehicles on the road.
The Indian culture is mixture of many cultures.
A very few respect this land.
India was a supper power in the past.